General Contractors in Higginsville, MO
RK Carpentry LLC is your local expert for full-service home remodeling, handy work and contracting in Higginsville, Lexington, Alma, and Odessa, MO. We can provide a wide array of home repair and home renovation services—any carpentry work you may need to get your home or business into the condition you want.
Your Highly Recommended Affordable Handyman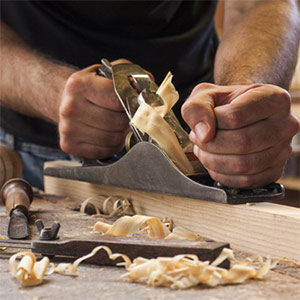 When you begin your search for a qualified general contractor in Higginsville, MO, start with the experienced professionals at RK Carpentry LLC. We believe in building long term relationships with our customers by providing fair and upfront pricing, quality workmanship and, most importantly, friendly customer service. We pride ourselves in providing prompt, reliable and affordable carpentry services, and we're happy to offer those services to residents of Higginsville and the surrounding areas. We even offer free estimates for customers who are shopping for an affordable handyman who offers the best combination of quality and affordability. Whatever your carpentry needs may be, you can trust us to get the job done right.
At RK Carpentry LLC, we work hard to maintain our reputation as one of the best general contractors in Higginsville, MO. We are largely considered one of the most versatile contractors in the area, handling a wide range of services including, but not limited to: electrical work, plumbing, remodeling, additions, windows and much more. Whether you have a small project that could use an expert's touch or a large job that will require lengthy work, we're more than happy to help. Contact us today! Take a look at just a few of the reasons why our customers recommend our affordable handyman services to all of their friends and family members:
We service customers in Higginsville, Lexington, Odessa, Concordia and other cities and towns across Lafayette County!
We use products from only the top manufactures and brands for quality you can count on.
We've been in business as an affordable handyman for nearly a decade.
We take on installation, maintenance and repairs for residential applications.
We are fully licensed and insured general contractors.
We are now lead certified.